Welcome to The Tweeddale Medical Practice
Tweeddale Medical practice is based within Fort William Health Centre.
Our patient population is centred on the town of Fort William along with Caol, Banavie and Corpach with our practice boundary extending out to Invergloy and Loch Arkaig to the North, North Ballachulish to the South, Tulloch and Fersit to the East and Glenfinnan to the West.
Parking is available on-site including dedicated disabled bays.
We are open Monday-Friday 8am-6pm. Contact reception on 01397 703136.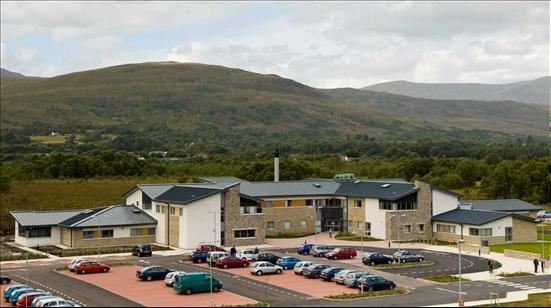 Keep up to date with the latest practice news
Newsletter
To receive future editions of the newsletter straight to your inbox sign up below.
PHARMACY FIRST
Your commnity pharmacist can help with medication queries, repeat prescriptions and provide you with information on many conditions and treatments without a prescription.
Click here for further information on Pharmacy First Services
Local pharmacies -
Boots, High Street, Fort William- 01397 705143
Well Pharmacy, High Street, Fort William - 01397 702031
Well Pharmacy, Caol Shopping Centre - 01397 703403
MhorHealth, Invercauld House, Spean Bridge - 01397 712146
GP SERVICES DURING PANDEMIC